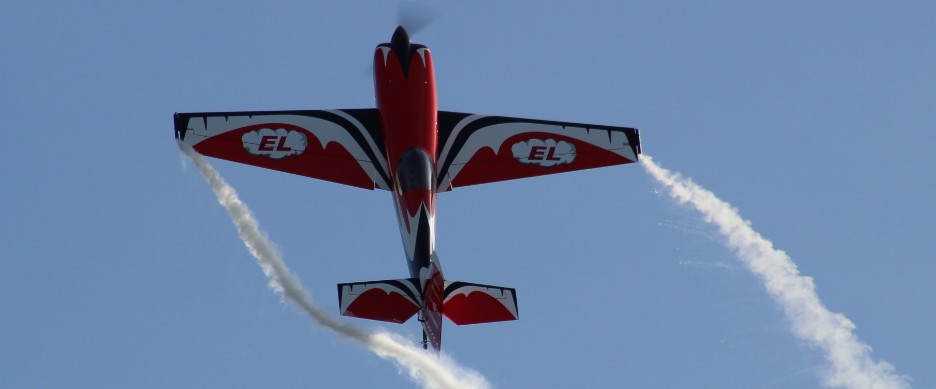 Using the brand name
Smoke-
EL
we are distributing our electrical smoke devices for RC models.
The
Smoke-
EL
can easily be used on just one free RC channel. Through this channel you can switch the smoke on and off during flight. The smoke will start and end without time-lag.
Our patented* evaporator technology in our smoke devices guarantee maximum smoke with minimal oil and power usage. Each evaporator uses only 50-60ml smoke oil per minute. Power consumption strongly depends on smoke output, but usually is about 1000mAh. The needed electrical energy can be generated with LiPo batteries containing 6 to 12 cells. The smoke device can be fed power directly from the main power unit, since the controlling device (the SmokeDriver) constantly supervises the voltage of the battery pack. The smoke device will automatically shut off before the batteries are completely discharged to leave enough battery power to safely land the model.
No matter which model you prefer (helicopter, jet, aerobatic or glider) you will find the right smoke system here.
If you are not sure which set is the right one, use our system
configurator
.
* Protected as utility model nr. 20 2009 011 777.4 (Germany) and
Community design nr.: 001670936-001 (Europe)